Valentine's Day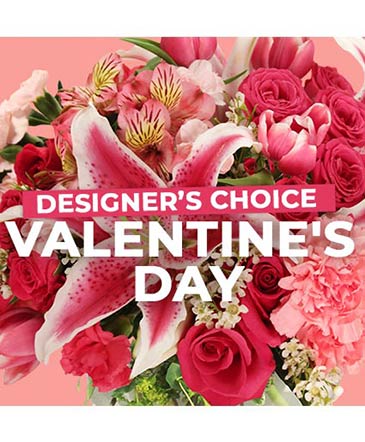 Valentine's Day Florals
Designer's Choice
Flowers are the perfect way to say, "I love you!" They can showcase the feelings you have for that special someone in your life. Trust our expert designers to create something truly romantic and lovely for your significant other. We'll make sure it's something that signifies the true meaning of your love!
Order within 11 hours 48 minutes for Same Day Delivery!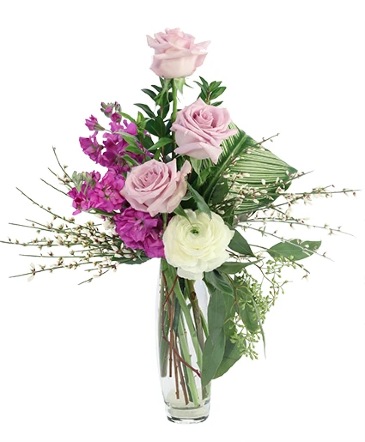 Sweet Cream & Lilac
Floral Design
They'll love this sweet arrangement! Featuring stunning lavender roses, white ranunculus, purple stock, and more, Sweet Cream & Lilac is a delightfully delicate mix. Send this tasteful arrangement to someone who needs a sweet treat today!
Order within 11 hours 48 minutes for Same Day Delivery!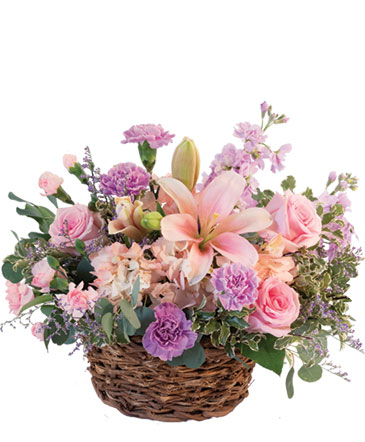 Pretty with Pinks
Basket Arrangement
Bring a pink lover's dream to life with this stunning basket! Filled with gorgeous light pink lilies, lavender carnations, light pink roses, lavender stock, and so much more, Pretty with Pinks is a delightfully fragrant mix. Send the special people in your life this sweet basket today!
Order within 11 hours 48 minutes for Same Day Delivery!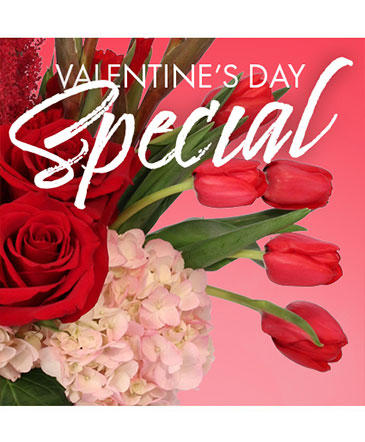 Valentine's Day
Weekly Special
Make this Valentine's Day extra special! Celebrate the love you have for them with a beautiful and affordable gift. Our designers will create something beautiful and thoughtful for that special someone in your life. It'll be a gift they'll want to get every year!
Order within 11 hours 48 minutes for Same Day Delivery!
How do I take care of my flowers once they are delivered?
Now that you have your stunning flowers, you would like to preserve their beautiful state for as long as possible. Below we have provided some fresh flower care tips to help guide you.
First things first
If your flowers came in plastic, you will need to remove the plastic wrapping as soon as possible. This allows for your flowers to breathe. Then provide fresh water for your flowers as soon as possible.
Where you place your flowers can make a difference
Avoid placing your flower arrangements near areas of extreme temperatures. This could include windowsills, direct sunlight all day, or an overly hot room. These factors can cause your flowers to dry out quickly or wilt. Most flowers last longer under cooler and controlled conditions. Avoid placing your flowers next to fruit or cigarette smoke. Ethylene gas can reduce the life of your flowers and be detrimental to their lifespan.
Maintaining a beautiful presentation
Keep your flowers looking fresh and displayed beautifully by tending to your flowers periodically.
Keep vase arrangements filled with fresh water. This allows the plants to drink up the water they need for proper hydration.
For basket arrangements, we suggest providing your flowers with daily fresh water.
Remember to switch out any cloudy water. You will want to fully clean the inside of your vase with soap and water, thoroughly rinse, and then refill the vase with new water. This will help remove any bacteria that could possibly harm your flowers and cause them to deteriorate more quickly.
As you notice leaves or stems wilting, remove the strongly wilted contents. This will help your flowers maintain a fresh and appealing appearance.
To help your flowers to maintain proper hydration, use a sharp knife to cut your stems. Cut the stems at an angle one to two inches from the bottom. This will help the flowers to absorb water. It is discouraged to use scissors to cut the flower stems. Scissors can crush the stems, preventing proper water absorption.